I am a technical sound designer who loves bringing immersive worlds to life with lush soundscapes and enchanting implementation.
Homemade zombie movies made during high school are what I think of as my roots in Sound Design – Summer evenings of Foley with many celery stalks, carrots, and goopy consumables are strong memories in my mind. At university, I had the opportunity to direct student films and edit dialogue and audio; I also hosted an original weekly live FM & Web radio show on KJHK 90.7 titled Kiwi Classics.
Musically, I played saxophone into secondary school, then studied guitar and taught blues guitar lessons... And the moment I discovered synthesizers, it was like a flood gate had been opened and I was able to put an instrument to a 'je ne sais quoi' sound which I had loved growing up.  
I am currently working as a Sound Designer and Project/Audio Director for Glazed Games, an international volunteer indie studio. Welcome to the Donut Diner features my most recent work in Game Audio.
I am exploring indie and freelance opportunities in Game Sound Design, Audio Implementation, and Ambience Development. I continue to produce music as a hobby.

Contact e-mail: John@ambientartstyles.com
---
This website and blog space detail explorations with friends and community into Sound Design, Game Audio, and Sonic Curiosities.    
DAWs (Reaper, Ableton/M4L, Bitwig, VCV Rack), Trackers, Live Coding, using Wwise as a non-linear audio composition tool; the deeper I dive, the more interesting the practice becomes! I hope you look around and enjoy the space.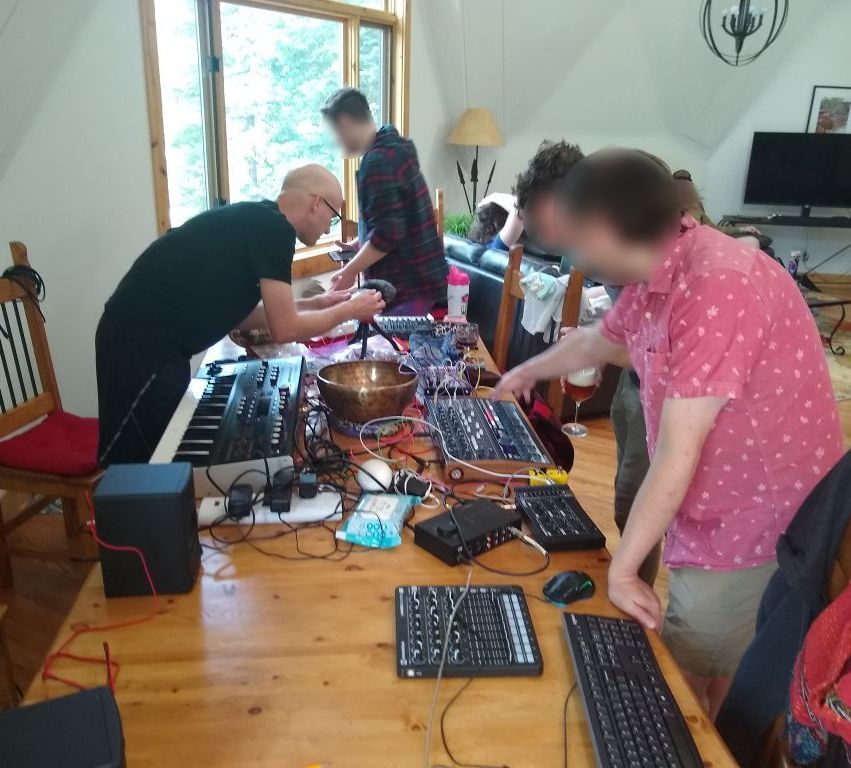 There is a lot going on, and I am grateful for feedback and always happy to share methods or bounce ideas around. You can find me on Discord (AmbientArtstyles#1406), Twitter, Mastodon LFG, Slack, and various professional audio communities.
---
Professional Interests & Competencies
Audio Implementation: Wwise and Fmod.

Sound Processing: iZotope RX, Reaper, Ableton/M4L, Soundminer.

Source Control: GitHub, Plastic SCM, Atlassia Bitbucket.

Project Management: Atlassian Jira, Notion, Trello, Airtable, Spreadsheets.
Sound Design: Foley, Field Recording, Environmental Ambience & Soundscape creation, Creature Sounds, VA Direction, Dialogue Editing, 3-D Spatialization, Mixing.
Developing interactive, adapative, and reactive game audio is my primary focus.
                                                          Game Interests
Favorites with Audio in Focus
- Inside
- Pathologic 2
- The Witcher 3
- It Takes Two
         On Deck to Play

         -Tunic
         -Dead Space remake
         -Control