I am an interactive sound designer who loves bringing immersive worlds to life with lush soundscapes and enchanting implementation.
Homemade zombie movies made during high school are what I think of as my roots in Sound Design – Summer evenings of Foley with many celery stalks, carrots, and goopy consumables are strong memories in my mind. At university, I had the opportunity to direct student films and edit dialogue and audio; I also hosted an original weekly live FM & Web radio show on KJHK 90.7 titled Kiwi Classics.
Musically, I played saxophone into secondary school, then studied guitar and taught blues guitar lessons... And the moment I discovered synthesizers, it was like a flood gate had been opened and I was able to put an instrument to a je ne sais quoi sound which I had loved growing up.  
I am currently working as a senior Sound Designer for Ssun Games and serve as Project & Audio Director for Glazed Games, an international volunteer indie studio, while helping to support the 'Expedition to Atmora' & 'Roscrea' Beyond Skyrim teams with sound and ambience development.
I am exploring indie, freelance, and contract opportunities in Game Sound Design, Audio Implementation, and Ambience Development. I continue to produce music as a hobby.

Resume
Contact e-mail: John@ambientartstyles.com
---
Professional Interests & Competencies
Audio Implementation: Wwise and Fmod.

Sound Processing: Reaper, Ableton/M4L, iZotope RX, Soundminer, Pure Data, FabFilter, Waves, VCV Rack.

Source Control: GitHub, Plastic SCM, Atlassia Bitbucket.

Project Management: Atlassian Jira, Notion, Trello, Airtable, Spreadsheets.
Sound Design: Foley, Field Recording, Environmental Ambience & Soundscape creation, Creature Sounds, VA/VO Direction, Dialogue Editing, 3-D Spatialization, Mixing.
I am all about diving in and developing interactive, adapative, and reactive balanced game audio.
                                                          Game Interests
Favorites with Audio in Focus
- Inside
- Pathologic 2
- The Witcher 3
- It Takes Two
 On Deck to Play

         -Tunic
         -Dead Space remake
         -Control
---
Why of course there's a blog  here!

Audio Gung Fu is a science-art research journal where I detail explorations with friends and community into Sound Design, Game Audio, and Sonic Curiosities. Check out these gems and resources I have discovered along the way.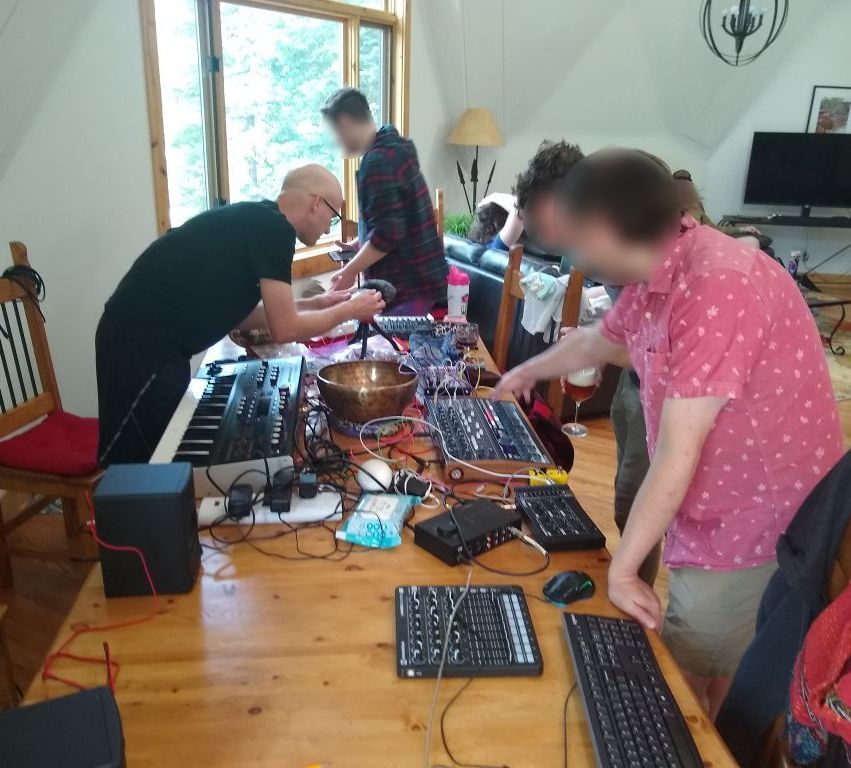 I am grateful for feedback to help improve my design, and always happy to share methods or bounce ideas around. You can find me on Discord (AmbientArtstyles), Twitter, Airwiggles, Bluesky, Slack, and various professional audio communities.
---